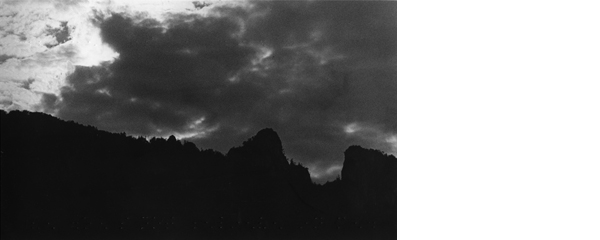 There is a God, unique silver gelatin print, 2004
There is an overt challenge to language and image in this black and white image's simple dark mountains and bright sky. I pressed indents into the back of the paper to create Braille statements standing in the clouds and the mountains. A picture you must touch? If you do not read Braille, you would not know that the statement "there is a god" in the clouds is balanced in the earth with: but he doesn't believe in me.
Look carefully and you can see the bumps.