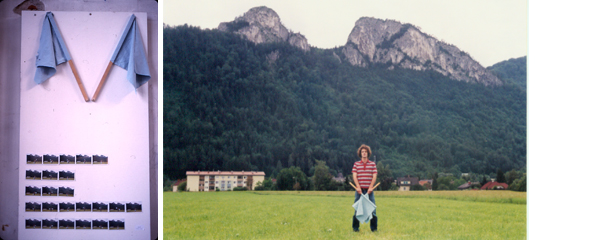 Semaphore Song, installation with 24 photographs & two flags, 2004
24 photographs comprise a cinematic thought, a moving-picture-second.
In the ancient flag language of semaphore, two flags crossed down means that a word is over; it is a present space. That means that, if one wanted to stay within 24 characters, one must, in composing a statement, remain aware that each word is actually one letter longer than you'd think. One must account for the spaces.
A photo performance inspired by Charles Ray. An image poem.
Go ahead, translate it.
pdf of the 24 images in Semaphore Song.